Information
Message from the Executive Committee Chairperson
Please see the "Competition Schedule" page for more information about the new schedule of the 9th competition.
ーーーーーーーーーーーーーーーーーーーーーーーーーーーーーーーーーーーーーーーーーーーーーーー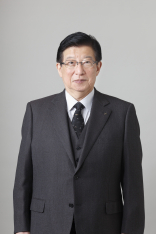 It is with great regret that we announce the inevitable postponement of the 9th Mt. Fuji International Opera Competition of Shizuoka due to the COVID-19 pandemic. While it was scheduled to take place from 31 October to 8 November this year, the next opera competition will now be held from 28 October to 5 November 2023.
The decision to host the competition three years later than planned was made after great consideration of the contestants and our ability to put together a safe and optimal competition. Various factors including the rehearsal and competition venues, the orchestra during the finals, and volunteers needed to ensure smooth operation were all considered. It was indeed an extremely difficult decision to make, and we ask for your understanding.
As we are aware that this opera competition is a career development opportunity for many of the singers, we have decided to extend the age limit by three years to age 36, so that this year's applicants will not lose out due to age eligibility. It is our great hope that the next three years would be a valuable time for growth and improvement for the singers. We look forward to seeing you all in Hamamatsu, Shizuoka Prefecture in 2023.
For opera enthusiasts, please anticipate smashing performances in three years' time. To all who prepare for and operate the competition, including our judges, piano accompanists, the orchestra, volunteers, supporting companies and organizations, we ask for your continued support so that the next competition is most hospitable and splendid. See you all in the autumn of 2023 for a more passionate, more exciting Mt. Fuji International Opera Competition of Shizuoka!

Dr. KAWAKATSU Heita
Chairperson,
Executive Committee of the Mt. Fuji International Opera Competition of Shizuoka
Governor of Shizuoka Prefecture
ーーーーーーーーーーーーーーーーーーーーーーーーーーーーーーーーーーーーーーーーーーーーーーー