Graduate School

Graduate School of Cultural Policy and Management
Students choose an area of research specialization and conduct cross-disciplinary and interdisciplinary research.
Research Specializations
Arts Management
Focuses on management of non-profit or public arts organizations such as orchestras, theaters, and art museums. As a full member of the AAAE (Association of Arts Administration Educators), we provide a comprehensive arts management program according to international standards.
Support Cultural Industries
Focuses on public policy for creative cultural industries, which includes policy support for non-profit groups and for-profit organizations.
Community Building and Local Governance
Focuses on community building policy, structural reform of local government, and policy evaluation.
Multicultural Coexistance
Focuses on multicultural coexistence and community building, community management (of NPOs, citizen activities, etc.), and NGOs that support international cooperation.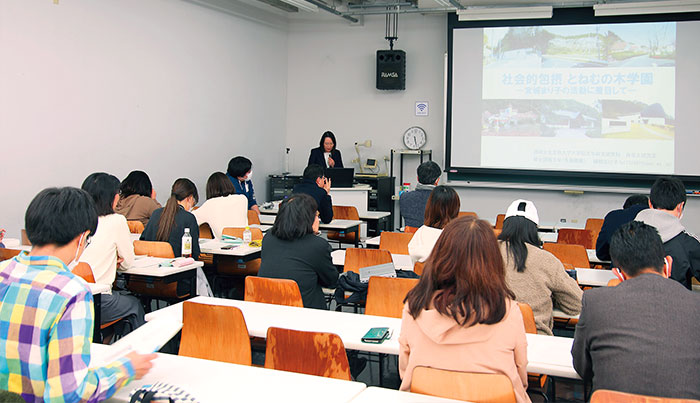 A Diverse Student Body with a Strong Sense of Purpose
Over the last decade, about 30% of graduate students have continued from the SUAC under graduate program, while those from other universities have come from a broad array of programs that include humanities, social sciences, natural science,and the arts. 30% of our graduate students are those who have returned to study after entering the workforce.
In recent years we have also seen an increase in the percentage of international students from Asia.
A Human Resource Network that Extends Across Society
Alumni of the Graduate School of Cultural Policy and Management are active in art and culture at a broad spectrum of cultural facilities, including non-profit organizations and private corporations. Many of our graduates continue to be successfully active after graduation by making use of their extensive network of expert contacts.
Research Performance Gaining Attention
Reflecting the immense scope of the field of cultural policy, students of the Graduate School of Cultural Policy and Management do more than just acquire expertise. They also proactively engage in original research. Students present the results of their research at various academic conferences and contribute to solving social issues.
Graduate School of Design
SUAC provides a curriculum that nurtures sophisticated, expert abilities in a diversity of fields of design.
Students engage in planning, promoting and implementing projects for an aging society that is knowledgeable about information technology and resource recycling.
Research Stages
The Graduate School of Design curriculum consists of three stages. Upon admission, each student selects a supervisor and enrolls in the necessary classes based on the supervisor's guidance.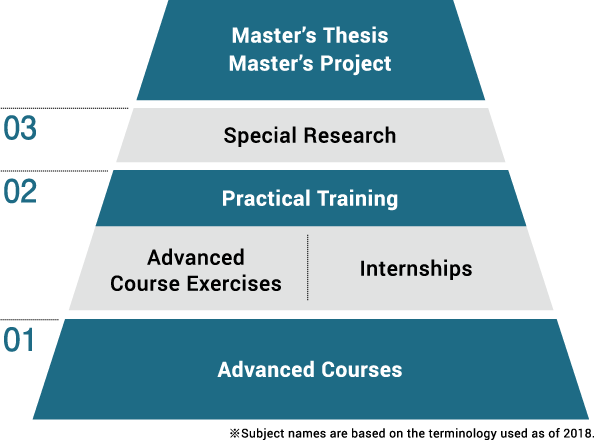 01

Advanced Courses
Small classes of specialized subjects are offered in various areas of design.
Theoretical instruction in each subject forms the basis of student learning. Instruction in a cross-section of specialties enhances students' ability to take an interdisciplinary approach.
02

Practical Training
This course is composed of design training and internships, where students deepen their familiarity with design theories while developing practical skills.
03

Special Research
Under the guidance of a supervisor, graduate students undertake research activities and submit their findings as a master's thesis at the end of their second year.
It is also possible to submit a master's project (product) in lieu of a master's thesis.
Students who have obtained designated credits from the Graduate School of Design are eligible, with two years of practical experience, to take the first-class architect qualification exam.