For International Students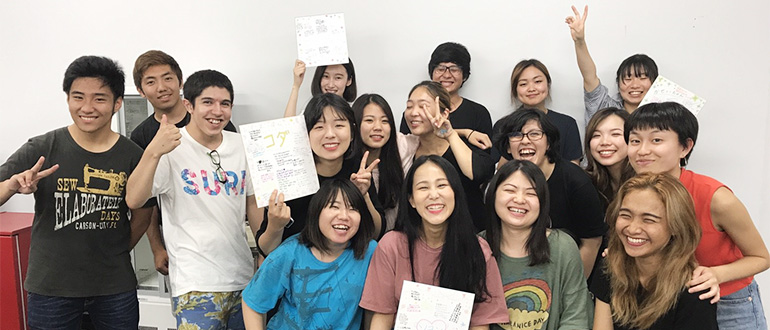 Welcome to SUAC
Each year Shizuoka University of Art and Culture (SUAC) welcomes over 340 students from Japan and around the world. You can meet with other students studying at SUAC and will be able to study in a fun and friendly environment.
Welcome Movie
made by International Student
Life in Hamamatsu City
SUAC is in the city of Hamamatsu which is a beautiful medium-sized city. It's about 15-minute walk from the city center. Life is so convenient.
https://www.hamamatsu-japan.com/en/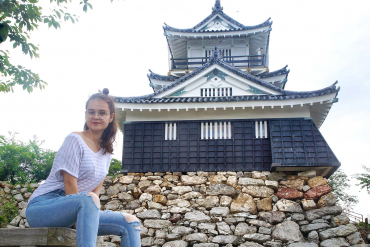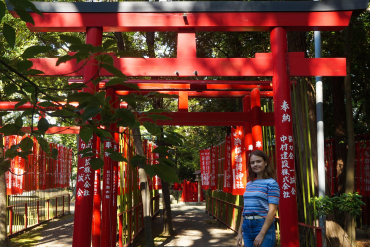 Annual Schedule & Class Timetable
In Japan, the academic year starts on April 1st and ends March 31st in following year. Our academic term are divided in two – Spring Term and Fall Term
Spring Semester (Apr – Aug)
Fall Semester (Oct – Mar)
Entrance Ceremony
Orientation for New International Students

Class Period: April to August
Summer Holiday: August to September


Orientation for New International Students

Class Period: October to February
Winter Holiday: December to January
Spring Holiday: February to April

Graduation Ceremony
Timetable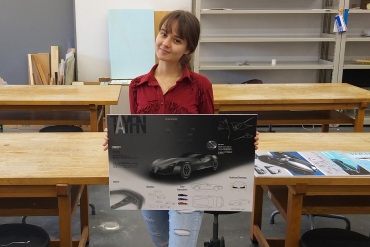 1st period
9:00 – 10:30
2nd period
10:40 – 12:10
Lunch Break
3rd period
13:00 – 14:30
4th period
14:40 – 16:10
5th period
16:20 – 17:50
6th period
18:00 – 19:00
Support for International Students
SUAC offers a variety of academic, financial and social support services for international students, including scholarships which help enrich their experience studying abroad.
Japanese Language Class
We offer Japanese Communication Class to all International Students! (Mandatory for Exchange Students)
Language exchange partners
A Language exchange partner is one of the best ways to deepen the knowledge of a foreign language, because two native speakers of different languages can help each other to learn the language. SUAC supports to find your language exchange partner.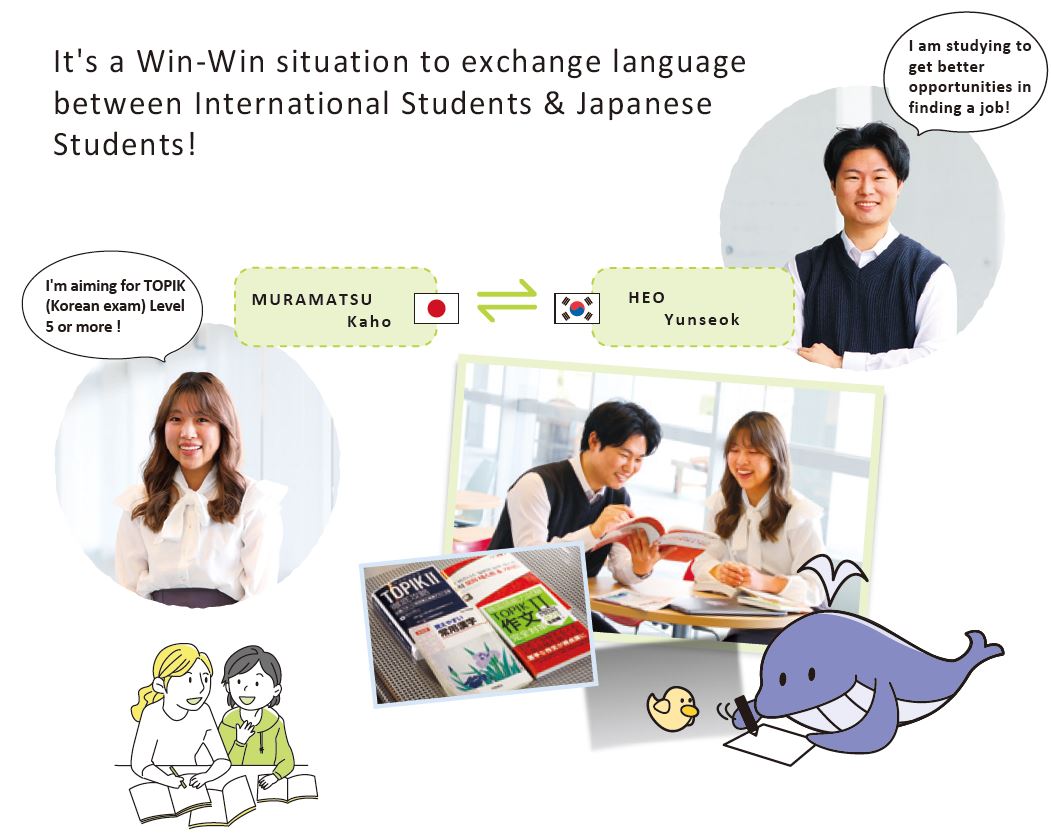 Art and Culture Experience
We offer classes where you can experience traditional Japanese culture and artistic expression. In 2023, international students also participated in Tea Ceremony, Rakugo (storytelling), Kyogen (performance) and Photography classes.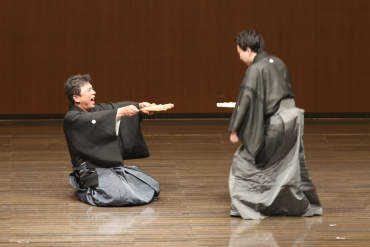 Accommodations for Exchange Students
SUAC provides accommodations for exchange students
Room Type
 Single Room (furnished)
Expenses
Rent: 40,000 yen per month (Maintenance Fee, Utilities Fee, Wi-Fi Access Fee included)
Security deposit:Free
Furnishings and facilities
Air conditioner, TV, Refrigerator, Bathroom(with Wash-basin), Lighting, Closet, Kitchen with IH stove, Microwave oven, Table, Chair, Curtain, Futon, Toilet, Washing machine and Wi-Fi are provided.
Scholarships and Tuition Reduction
Tuition Reduction
Privately-funded international students can apply for a 30% reduction in tuition fees.
Application Procedures for Scholarships Offered by Other Public Institutions and Private Foundations
SUAC provides information and application forms for Japan Student Services Organization (JASSO)'s Scholarship for Privately-Financed International Students and full scholarships and financial aid offered by other private foundations.