Faculty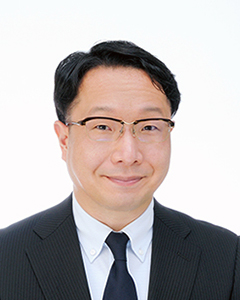 SHIOMI Yoshinari
Associate Professor
Department of Regional Cultural Policy and Management
Graduate School of Cultural Policy and Management
Research Keywords:
Carl Schmitt, Freedom of contracts and Administrative regulation
Degrees
L.L.M , Kyushu University Graduate School of Law (2002)
Withdrawal from the Doctoral Program with the Completion of Course Requirements, Kyushu University Graduate School of Law (2006)
Selected Professional Experiences
Assistant professor, Kyushu University Faculty of Law (2006/4-2008/3)
Resarcher, Kyushu University Faculty of Law (2008/4-2018/3)
Associate Professor, Tokai University (2018/4-2022/3)
Research Fields
Administrative Law, Contstitutional Law, Legal history
Major Publications

Humanism and Human Dignity, Introduction to Law,in: Tsuyoshi Awaya, Noboru Yamashita, Keisuke Shishido and Yutaka Kato(eds.), Lecture Slide Notes in Bioethics / Medicine and Law, 3rd edition, Fukuro Publishing, 2015.(in Japanese)
The Function of Information in Administrative Regulation of 'Berufsfreiheit'", in Yukihiro Hayashida, Ryota Osai, Yoshikazu Uto and Akihiro Tsuchiya (eds.), Operating Law/Society, Nakanishiya Shuppan 2021.(in Japanese)
'Pacifism and National Security', 'Public Administration and Local Self-Government', 'Economic Freedom', in 'Constitutional Law through Case Law'. Naozo Kobayashi, Ippei Oe and Nobuyuki Usui (eds.), Houritu BunkaSha 2022.(in Japanese)
Early Carl Schmitt's Theory of the Application of Law in 'Gesetz und Urteil' (1912), Kyushu University Law Review, no. 89.pp. 329-396 Kyushu University Law Review Editorial Board 2004.(in Japanese)
Savigny's Positivism' in Carl Schmitt's Public Law , Journal of Law and Politics, vol. 76, no. 3 pp. 55-119 Kyushu University Law and Politics Association 2006.(in Japanese)
Supreme Court, Grand Chamber Judgment of 20 January 2010, Civil Law Review, vol. 64, no. 1, p. 1, 20 January 2010, Law and Politics Studies, vol. 78, no. 2, pp. 219-35, Kyushu University Law and Politics Association, 2011.(in Japanese)
Financial crisis as a 'Constitutional issue' - Trends in Constitutional Reform regarding Emergency Clauses and Carl Schmitt's theory of 'Verfassungsdurchbruch', IISIA Monthly Report, 6 May 2021, pp. 4-18, Institute for International Strategy and Infomation Analysis, Inc., 2021.(in Japanese)

(Co-authorship)

Liling Yu, Y Shiomi, Joji Kato, Keisuke Shinji, Junko Ikezawa, Tsuyoshi Asukaya, "China's 'Eugenics' Policy" BioEthics Vol. 24 No. 1, pp. 125-133 Japan Society for Bioethics 2013.(in Japanese)
Shiomi, Y and Kohei Morikawa, 'Governance by the Functional Food Labeling System and the Role of Public Law : on the Various Laws Related to the Food Labelling Regulations', University of Hyogo Review 21, pp. 97-114 University of Hyogo 2016.(in Japanese)
Kohei Morikawa, Masahiro Nakanishi, Y.Shiomi, Tetsuro Okano
'Effects of the plant fermented food 'Amou Kouso' on rat gastritis and gastric ulcer models: exploring the potential for complementary food use', Tokai Gakuin University Research Annual Report, (4) pp. 25-29 Tokai Gakuin University 2019.(in Japanese)

(Translations)

(Supervised by Yoshiomi Mishima)Norbert Brieskorn, Legal Obedience, Theory of Law 22.pp.139-155 Seibundo 2003.
(Supervised by Keita Koga and Makoto Sano)
Agostino Carino, 'Carl Schmitt and European jurisprudence', in Chantal Mouffe (ed.), Challenge of Carl Schmitt.pp. 269-297, Fukousha, 2006.

Academic Organizations
Japan Public Law Association, Japan Association of Legel Philosophy
Japan Association for Bioethics
Message
I specialize in German administrative and constitutional law, and German Legal philosophy. Japan is facing advanced policy issues such as regional development and the application of DX under challenging conditions such as natural disasters, an aging population with a declining birthrate, the development of a quantitative easing policy with no apparent exit, and a worsening balance of payments, which are all considered to be "advanced country problems".
In this context, laws and regulations are not only barriers to economic activities, but also create the competitive order and various conditions for economic activities to take place, and facilitate cooperation between the public and private sectors in the social implementation of technology. These aspects of administrative legislation have been discussed in German public law studies under the concept of a 'Privatrechtsgesellschaft'. This intellectual work (Wirtschaftsverfassung) has been referred to as guidelines for legislation and institutionalisation. This trend is now gaining new meaning and importance due to the increasing trend towards public-private cooperation and the privatisation of elements that are functionally equivalent to the public sector, and the need to rethink the specific role of the state in terms of economic freedom such as freedom of business or freedom of contracts (Article 22 of the Constitution) and 'property rights' (Article 29) as compatible with the 'public welfare'.
In Japan, the increasing role of the 'new public', such as PFI in particular, is inevitable. In addition, administrative law has traditionally focused on the legal control of hard laws and regulations, such as administrative permission or sanctions, but now, while studying the results of "law and economics", sociology and business administration, we are also focusing on the process of producing and generating order through organisation and information, and are also considering the nature of dynamic formation in the public-private cooperative order. With reference to these legal and constitutional theories, I hope to contribute to the resolution of policy issues in our country.