Faculty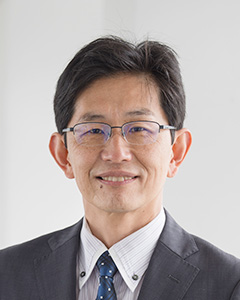 YOMODA Masafumi
Professor
Dean, Department of Regional Cultural Policy and Management
Department of Regional Cultural Policy and Management
Graduate School of Cultural Policy and Management
E-mail 
m-yomo@suac.ac.jp
Research Keywords:
Industrial Cluster, Institution, Economic Development, Global Economic History, Industrial Heritage
Degrees
Ph.D. (Economics), Waseda University (2006)
M.A. (Economics), Waseda University (1997)
B.A. (Political Science), Waseda University (1994)
Selected Professional Experiences

Assistant Lecturer, Waseda University (2007/4-2009/3)
Research Fellow, Japan Society for the Promotion of Science (2003/4-2006/3)

Research Fields
Economic History, Industrial History, Business History
Major Publications

Nitchu Hikaku Sangyoshi [Comparative Industrial History between Japan and China], Yokohama: Shumpusha. 2016. (in Japanese)
"Mozo Panama Bo o Meguru Sanchikan Kyoso: Senzenki Okinawa Taiwan no Sanchi Keitai no Hikaku o Tsujite [Interregional Competition in the Production of Imitation Panama Hats: An Institutional Comparison of Prewar Taiwan and Okinawa]" Shakai Keizai Shigaku [Socio-Economic History]. 69(2). July 2003. pp.51-70. (in Japanese)
"'Seika' Gainen to Kogyo Kumiai, Yushutsu Sho: 'Seika' kara Mita Senkanki no Chukan Soshiki to Chusho Kigyo Seisaku ['Reputation', Industrial Associations and Exporting Merchants: Intermediate Organizations and Policy towards Small and Medium Enterprises during the Interwar Period from the Perspective of the 'Reputation']" INOKI Takenori eds., Senkanki Nihon no Shakai Shudan to Network [Social Groups and Networks in Japan during the Interwar Period], Tokyo: NTT Shuppan. pp.283-303. 2008. (in Japanese)
"Keizai Gakusetsushi ni okeru KASHIWA Sukekata 'Keizai Chitsujo' Ron no Ichi (The Position of KASHIWA Sukekata's Theory of 'Economic Orders' in the History of Economic Thought), in Musashino Daigaku Seiji Keizai Kenkyujo Nempo [Annual Bulletin of the Institute of Political Science and Economics in Musashino University] 17. pp.81-110. 2018. (in Japanese)
"Shifting Patterns of Multilateral Settlements in Asia-Pacific Regions in the 1930s" in Latham, A.J.H. and H.Kawakatsu, eds., Intra-Asian Trade and the World Market, Routledge. pp.168-185. 2006.

Academic Organizations
Socio-Economic History Society
Society of the History of Japanese Economic Thought
Business History Association of Japan etc.