Faculty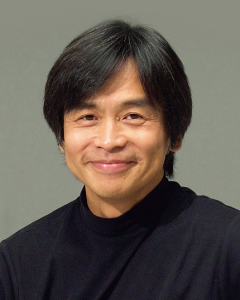 HADA Takashi
Professor
Department of Design(Product Design)
Graduate School of Design
E-mail 
hada@suac.ac.jp
Website 
http://www.plantr.com
Research Keywords:
Virtual Steering System, Motor Cycle, Braindrawing
Degrees
B.S. (Industrial Design), Chiba University (1983)
Selected Professional Experiences
Designer (Exterior), Nissan Motor Co., Ltd. (1983/4-1987/10)
Education staff, Department of Industrial Design, Chiba University (1987/10-1996/3)
Chairman of NPO corporation, Hamamatsu Smallest vehicle system project (2008/11-2009/3)
Research Fields
Product Design, Research to create charm
Major Publications & Design Works

Virtual Steering Monkey. (Motorcycle) DAYTONA CORPORATION. 1998.
Virtual Steering Monkey "Tedukuribaiku ga hashirumade" [Until the handmade motorcycle runs]. Gentousha. 2018. (in Japanese)
Competition vehicle. 2019 Bonneville Motorcycle Speed Trials. Super Minimum Challenge. Set 6 world records.